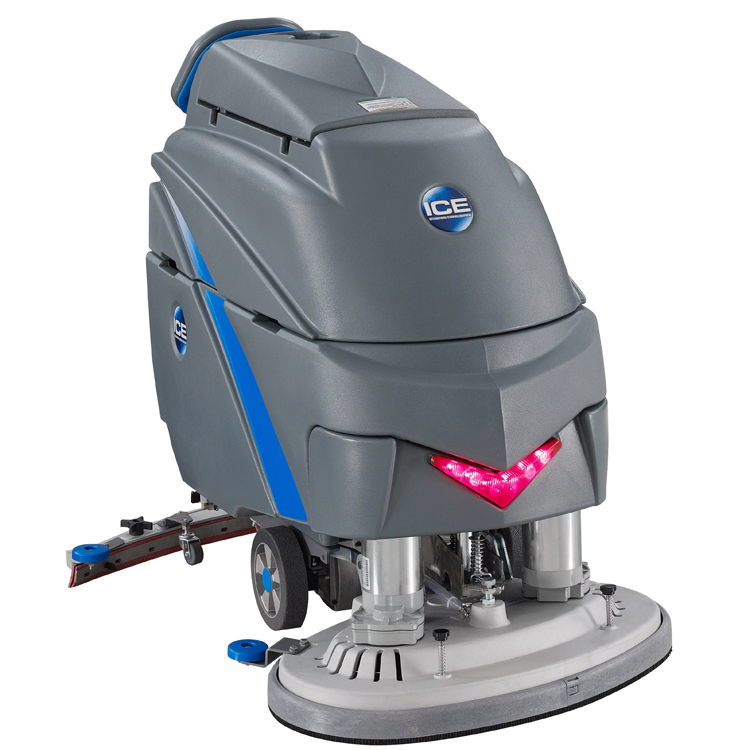 Industrial Floor Cleaner Hire
We currently hold a large stock of ready to go sweepers and scrubbers and dryers of all sizes, suitable for most applications
So, why hire a cleaning machine?
In today's uncertain market you may not wish to or be able to purchase a floor cleaning machine. You may not need one for a long period or you may be a contract cleaner who's client will not commit to a fixed term contract.
Short term and Spot hire:
If you have an area that requires cleaning we can hire you a sweeper or scrubber dryer, this may be for a day, a week a month or even longer.
We have equipment available suitable for cleaning small areas such as kitchens, washrooms, canteens etc., right up to large ride on scrubber dryers and sweepers capable of cleaning 100's of thousands of square metres.
Full training will be given to your staff and we will service/repair the machine should the need arise.
We can also supply you with a full range of consumables such as pads, brushes and cleaning chemicals.
Long-term hire:
We consider any period over 3-months to be long term. This is when the lower hire rates apply. The longer you can commit the lower the hire rate!  Servicing/parts and repairs are all included so you can easily budget and there will not be any unexpected bills.
Example: 
Recently we had a contract cleaner that was awarded a cleaning contract for a medium sized shopping centre. His client would not commit to a 3 year contract and preferred to keep it on a month by month rolling basis. We installed 2 scrubber dryers on this basis. Our client is happy because he has no commitment worries and has the benefit of fixed costs for the duration of the hire.
Should his client change their mind and he is able to commit to a longer term we are flexible enough to come up with a mutually beneficial solution. If the client terminates the contract early, no worries we simply collect the machinery with no penalty.
Lease Rental/Lease Purchase:
We deal with the UK's largest leasing companies, this allows us to be very competitive when it comes to offering you the best value on rates for machinery/capital equipment.
Whether you choose Lease Rental or Purchase is up to you. Put very simply if you wish to own the equipment at the end of the lease period you opt for Lease Purchase, if you want to hand it back and start again with a new piece of equipment then Lease Rental is the best option. There are advantages to leasing capital equipment click here to find out more: Finance
There are also Tax advantages to leasing: Leasing v Purchase
Example:
As an example, you want to lease a brand new 32" battery powered scrubber dryer costing £10,250. The term is 36-months. There are tax advantages to leasing illustrated in the chart below.  As you can see the tax relief is at 19% this actually reduces the overall cost of the equipment significantly.  The leasing of capital equipment is easy, doesn't tie up capital and has the benefit of fixed monthly costs.  We are partnered with a small select number of providers that will ensure that you get the best deal possible.  We do all of the paperwork for you, all you have to do is sign the direct debit and the form and we do the rest.
£10,250.00
3 Year Lease
 
Lease Term
3 Years
Weekly Equivalent
£76.24
First Payment
£330.36
35 Monthly Payments
£330.36
Total Cost
£11,892.87
Tax Relief @ 19%

Net cost of Finance

£2,259.65

£9,633.22
Obviously leasing is subject to status and credit checks will be made