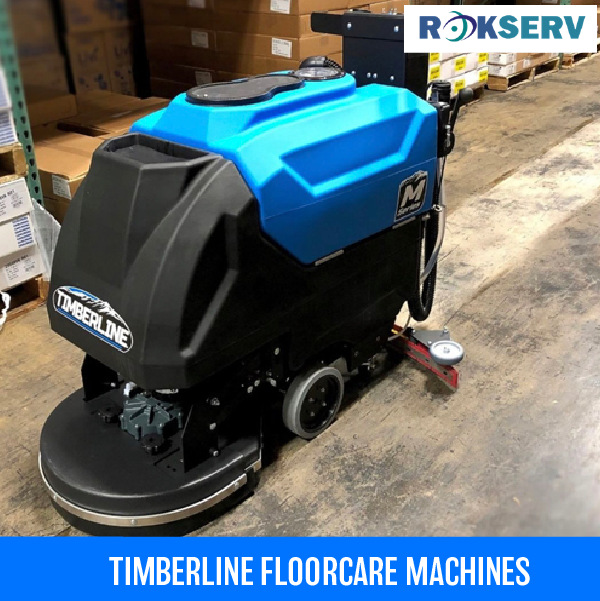 Timberline FloorCare machines are now available in the UK!
There is new name in heavy duty floor cleaning machines. Built in America the Timberline range of scrubber dryers are now available in the UK.
The range comprises of traditional disc machines, orbital and cylindrical models.  This coupled with a choice of head widths and tank sizes allows you to configure the ideal machine to suit your needs.
The entire range of scrubber dryers feel amazingly solid and truly are built to last, construction is simple making Timberline floor cleaning machines easy to service and repair. A large and robust steel chassis forms the basis of the machine and this allows all the major components to be bolted on and through the chassis.
Simplicity is the key to Timberline's success, all of the controls are basic and easy to understand. This makes training a breeze.
We recently demonstrated and subsequently sold a Timberline M26C cylindrical scrubber dryer to a well known local food manufacturer, it quite literally scrubbed a clean line in the floor. He asked what chemical we used. "just water" was my reply.
Because of Timberline's robust construction the brush pressure is unsurpassed, the weight of the brush motors and the mass of the head itself allow the high quality brushes to maintain a solid and even pressure on the floor.
Can we show you what Timberline is capable of??
Contact us: info@rokserv.com Rokserv Ltd