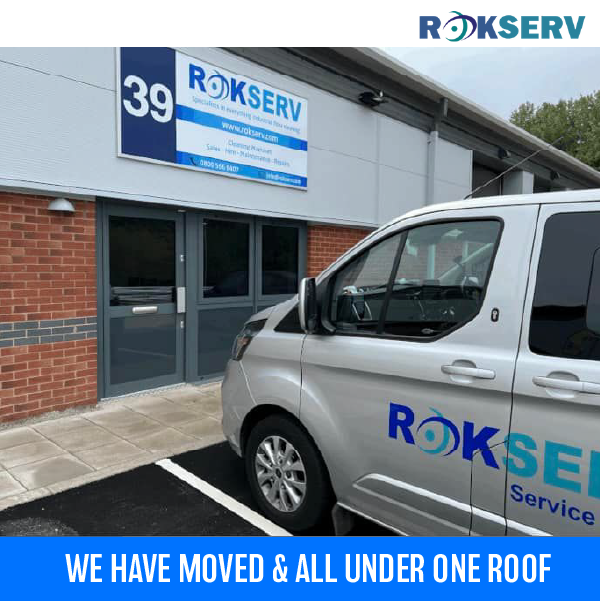 When Peter and I first started Rokserv back in 2010 we rented a small lock up, basically a garage with a partition for a toilet and sink. It soon became apparent we needed a large space, so we moved next door to a larger unit with 3 toilets!
As the business grew we relocated to Burtonwood and had a larger nicely refurbished unit. It was a great space but very cold in the winter. Nothing could get it warm!
Again we outgrew it and our landlord had a proposition for us, they would convert an office unit on the estate to a space that suited us. We were quite happy there for 3 years but again the building wasn't entirely suitable and the estate was becoming run down.
We discovered Gerards Park in St Helens. A newish estate very close to our homes and all of the major motorway networks. We took 2 units next door to each other and moved all of our stock and office equipment and settled in.
Peter and I said 'never again'…'the only reason we'd move again' said Peter 'would be if we could have one of the new units that are due to be built over the road. We could get one of the bigger ones..'
So…. 5 years later we have just moved into and are now almost settled into our 'forever home'. Unit 39 is a bright and spacious place with a large office where we can all sit together and discuss things, we have a lot of space in the warehouse and a nice new workshop to fix things in.
Best of all we are all under one roof.
Moving is a pain but we took the opportunity to have a good clear out and not to take any unwanted stuff with us!
Karl Teare - Director
Rokserv Limted